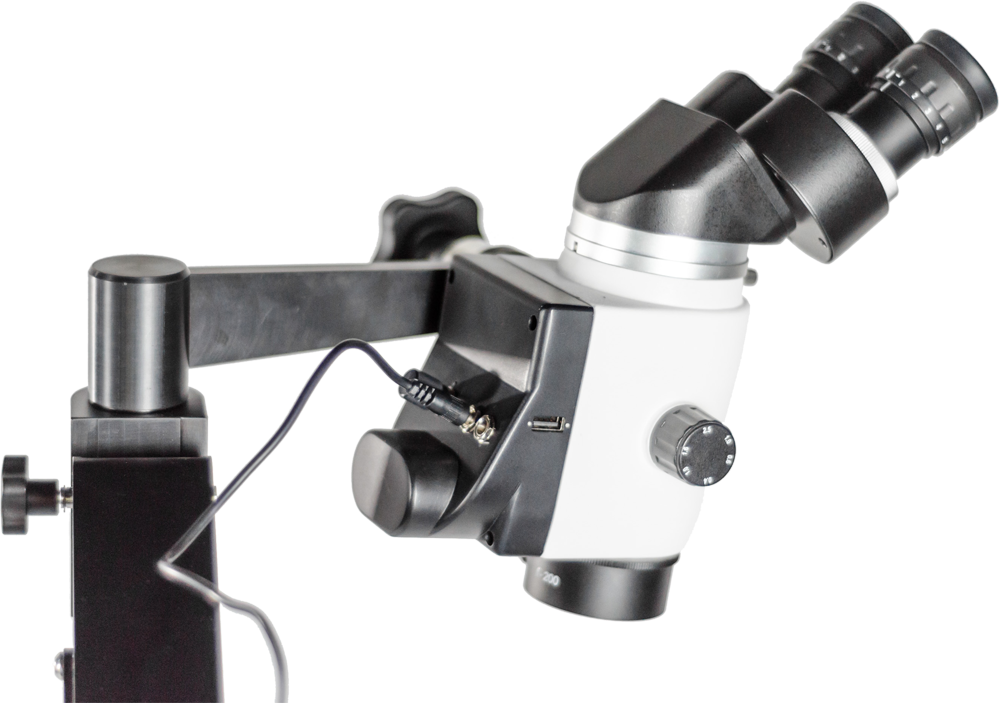 The EPIC II microscope was released in January 2019 and is being used for cataract missions in operating rooms all around the world. The EPIC II is our second generation portable microscope which has been vetted by 100s of ophthalmologists and used for 1000s of cataract surgeries. Most all of the improvements in this generation were stimulated by changes requested by our ophthalmologist users.
The EPIC II model features some of the following:
New dual axis red reflex enhanced LED lighting system
Better ergonomics
Improved stability
Improved depth of focus
Runs on 9V - 32V battery for up to 15 hours without charging
New wide field binocular options including economical inclineable 0 - 180 degree heads
A completely new sleek appearance with a hard coat finish for durability
New custom knob covers
Full floor stand with lockable casters
Custom cut Kaizen foam in our labeled Pelican protective case
New optional wireless video recording and monitoring system
We honor special nonprofit pricing for those using this microscope only for humanitarian or charitable purposes. Please email us for current pricing.