You'll find the EPIC portable microscope full of innovations that have been several years in the making. The following are some of the innovations that you'll enjoy:
1.  Customized LED light source that is nearly identical to halogen.
2.  Customized water bladder system to stabilize your floor stand.
3.  Fully extendable custom arm giving up to 30" of reach.
4.  Wireless footpedal controlled fine focus (coming spring 2018)
5.  Rechargable 20 hour battery that runs the entire scope and video system
I have recommended the EPIC microscope to any ophthalmologist or organization performing MSICS. I am happy to be able to bring my entire setup in one suitcase as I travel around the world. This makes an enormous difference.
The scope was absolutely fantastic. I was able to do 140 cases in Ghana without any vitreous loss. I am happy with the red reflex. I used this product as early as December 2014. I am working with eyeMobil to improve the ability to use the scope with 2 beds efficiently.
Himalayan Cataract Project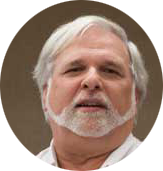 HelpMeSee is committed to the teaching of MSICS around the world. I'm excited that eyeMobil has committed to create a microscope built specifically for MSICS surgery.
HelpMeSee and Mercy Ships
The microscope works great! It was a big hit among the 4 surgeons who used it. Excellent light and view, stable and easy to manuever.
It is very useful. It's lightweight, good optics, wide field, good red reflex. It works great! I really like it. It has lots of mag powers. I think it is a great scope!